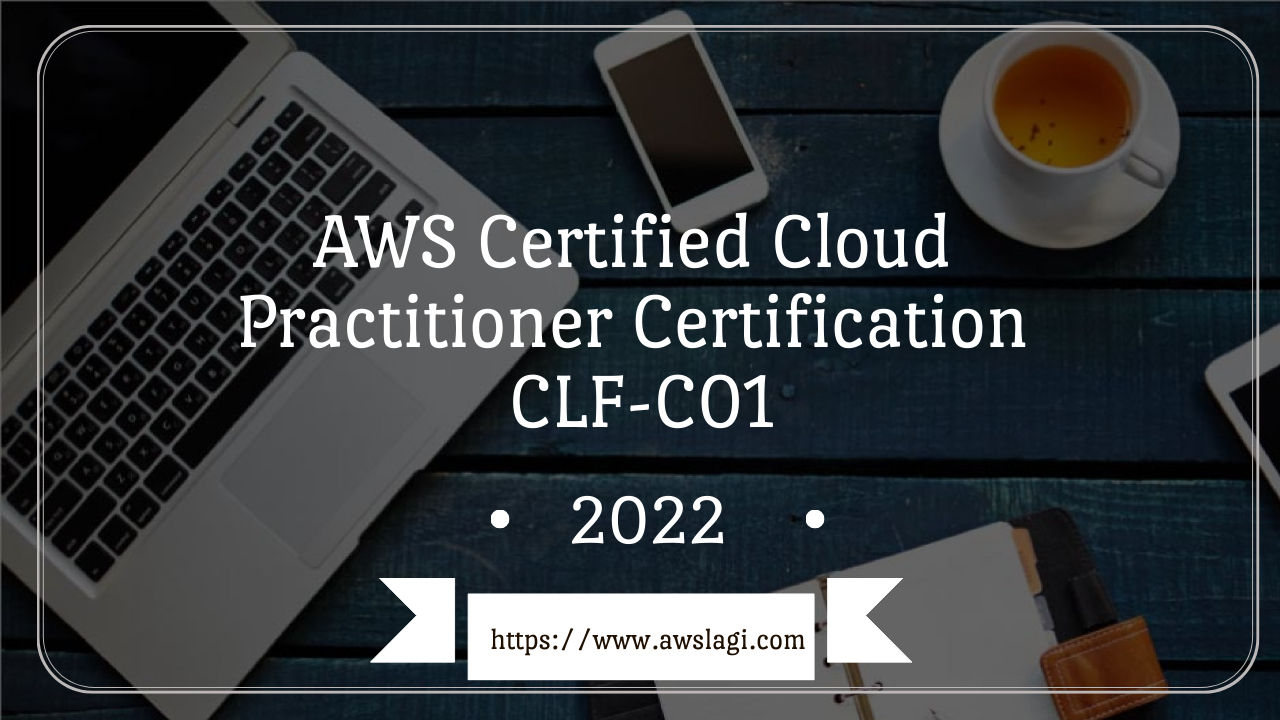 In this post we will share all details about how to get AWS Cloud Practitioner (CLF-C01) certification in 2022. All AWS resources that can help you prepare. Which is the best resource to help you practice before taking the exam with the lowest price? All the sample exam questions and actual exam questions. How often is the AWS Cloud Practitioner (CLF-C01) exam updated?
Who should take this exam?
AWS Certified Cloud Practitioner is intended for anyone who has basic knowledge of the AWS platform. Is AWS Certified Cloud Practitioner exam right for you? Before taking this exam, we recommend you have:
Knowledge of core AWS services and use cases, billing and pricing models, security concepts, and how cloud impacts your business.
Six months of exposure to the AWS Cloud.
Basic understanding of IT services and their uses in the AWS Cloud platform.
What does it take to earn this certification?
The exam features a combination of two question formats: multiple choice and multiple response. To earn this certification, you will need to take and pass the AWS Certified Cloud Practitioner exam (CLF-C01).
Exam Overview:
Cost: 100 USD
Level: Foundational
Length: 90 minutes to complete the exam
Format: 65 questions; either multiple choice or multiple response
Delivery method: Pearson VUE and PSI; testing center or online proctored exam
Languages offered: This exam is offered in the following languages: English, French (France), German, Indonesian, Italian, Japanese, Korean, Portuguese (Brazil), Simplified Chinese, and Spanish (Latin America).
Get sample questions:
We're sharing actual AWS Certified Cloud Practitioner CLF-C01 exam questions and it's free for all. It's the best resource to help you prepare before taking the exam. It include 13 Part and sure this can help.
PDF Version:
https://awslagi.com/course/aws-certified-cloud-practitioner-clf-c01-actual-exam/
Video:
Is AWS Certified Cloud Practitioner exam right for you?
The AWS Certified Cloud Practitioner (CLF-C01) exam is intended for individuals who can effectively demonstrate an overall knowledge of the AWS Cloud independent of a specific job role. The exam validates a candidate's ability to complete the following tasks:
Identify AWS services for common use cases.
Understand security best practices.
Understand and explain the AWS shared responsibility model.
Describe and position the core AWS services, including compute, network, databases, and storage.
Explain the value of the AWS Cloud.
Understand AWS Cloud costs, economics, and billing practices.
Target candidate description
Candidates will demonstrate an understanding of well-designed AWS Cloud solutions. The target candidate should have 6 months, or the equivalent, of active engagement with the AWS Cloud, with exposure to AWS Cloud design, implementation, and/or operations.
Recommended AWS knowledge
The target candidate should have the following knowledge:
Security and compliance within the AWS Cloud.
Understanding of the economics of the AWS Cloud.
AWS Cloud concepts.
Understanding of the core AWS services.
What is considered out of scope for the target candidate?
The following is a non-exhaustive list of related job tasks that the target candidate is not expected to be able to perform. These items are considered out of scope for the exam:
Implementation
Load and performance testing
Coding
Troubleshooting
Business applications (for example, Amazon Alexa, Amazon Chime, Amazon WorkMail)
Designing cloud architecture
Migration
Exam content
Exam results
Your score report may contain a table of classifications of your performance at each section level. This information is intended to provide general feedback about your exam performance. The exam uses a compensatory scoring model, which means that you do not need to achieve a passing score in each section. You need to pass only the overall exam.
The AWS Certified Cloud Practitioner exam is a pass or fail exam. The exam is scored against a minimum standard established by AWS professionals who follow certification industry best practices and guidelines.
Each section of the exam has a specific weighting, so some sections have more questions than others. The table contains general information that highlights your strengths and weaknesses. Use caution when interpreting section-level feedback.
Your results for the exam are reported as a scaled score of 100–1,000. The minimum passing score is 700. Your score shows how you performed on the exam as a whole and whether or not you passed. Scaled scoring models help equate scores across multiple exam forms that might have slightly different difficulty levels.
How often is the AWS Cloud Practitioner (CLF-C01) exam updated?
AWS Certification regularly rotates questions in and out that adhere to the exam guide. Major revisions to an exam, including changes to an exam guide, will be made public. The exam guide for each exam lists the current topic areas covered by the exam.
When will I get my exam results?
Upon completing most exams, you will receive a preliminary pass or fail notification on the testing screen. However, you may not receive a pass or fail notification on the testing screen upon completing the AWS Certified SysOps Administration – Associate (SOA-C02) and AWS Certified Solutions Architect – Professional (SAP-C01) exams. Your detailed exam results will be available within five business days of completing your exam in your AWS Certification Account, under Previous Exams.
Beta exam results are typically available 90 days (13 weeks) or less from the close of the beta exam. You will be notified via email once your exam results are available in your AWS Certification Account.
Response types
Unanswered questions are scored as incorrect; there is no penalty for guessing. The exam includes 50 questions that will affect your score. There are two types of questions on the exam:
Multiple response: Has two or more correct responses out of five or more response options
Multiple choice: Has one correct response and three incorrect responses (distractors)
Distractors, or incorrect answers, are response options that a candidate with incomplete knowledge or skill might choose. Distractors are generally plausible responses that match the content area. Select one or more responses that best complete the statement or answer the question.
Unscored content
AWS collects information about candidate performance on these unscored questions to evaluate these questions for future use as scored questions. The exam includes 15 unscored questions that do not affect your score. These unscored questions are not identified on the exam.
Content outline
The following table lists the main content domains and their weightings. This exam guide includes weightings, test domains, and objectives for the exam. It is not a comprehensive listing of the content on the exam. However, additional context for each of the objectives is available to help guide your preparation for the exam. The table precedes the complete exam content outline, which includes the additional context. The percentage in each domain represents only scored content.